Young Women @ Work
October 13, 2020 at 12:00 pm

-

1:00 pm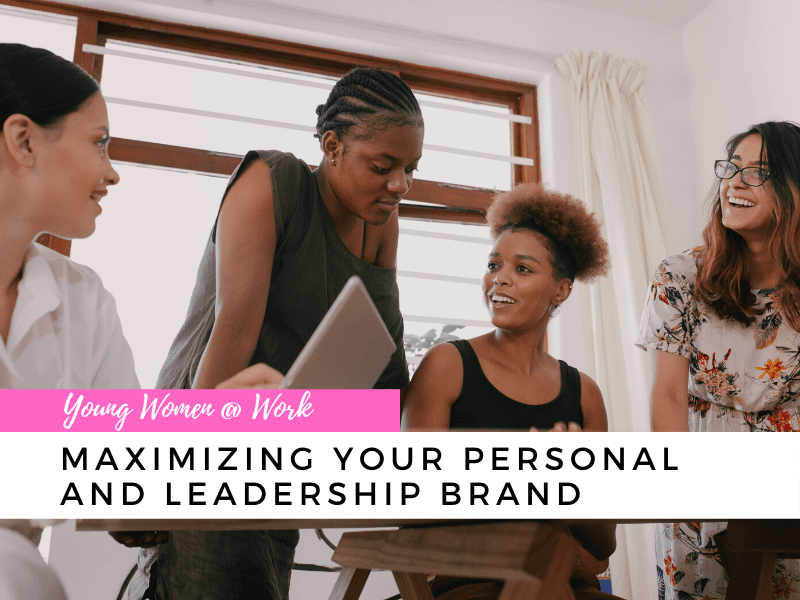 Maximizing Your Personal and Leadership Brand
What is the experience of you? The strategic thinking you bring to the workplace – have you applied that to yourself and your career growth? During this session, we will explore essential elements of defining, advancing and maximizing your personal brand. We will apply fundamental marketing, reputation, communication and leadership principles to you and discuss how to analyze and reconsider your influence and impact on the audiences you care about.
Led by Jacqueline Strayer, President and Founder of The Sound Advisory Group, Inc., this event will cover ways to identify your qualities and values. You'll learn how to articulate your proof points, assess your stakeholders, as well as review your "controllable content." After discerning your gaps and opportunities, you can frame your brand plan and capitalize on your "moments in time" to connect your stories and overall narrative.
This is the first event in AMA New York's new "Young Women @ Work" event series focused on the career growth of young women in marketing. Future events in January and April will focus on leadership, advancement strategies, and workplace bias.
Join AMA New York on Tuesday, October 13, at 12:00 pm ET for this critically important discussion for rising marketers to Chief Marketing Officers.
Jacqueline Strayer
President and Founder
The Sound Advisory Group, Inc.
Jacqueline Strayer is a communication and marketing thought leader, consultant, cultural enthusiast and human rights advocate. She served as an elected officer of three global publicly traded Fortune 500 companies overseeing marketing and communications. She is a faculty member in graduate and executive programs at New York University and Columbia University. She has spent her life advancing the arts, serving on the Boards of public television and radio stations, performing arts centers, independent theatres and film festivals. Among the thousands of people from throughout the world she has interviewed on film are Heads of State, Presidential Medal of Freedom recipients, Nobel Laureates, Hall of Famers, and Pulitzer, Tony, Olivier, Golden Globe, Emmy and Oscar awardees. She writes about contemporary issues and their relationship to leadership, marketing and the public relations practice. She believes everyone has a great story to tell.
Premier Partner: Greenbook

GreenBook is a media company that provides resources to market research, consumer insights and marketing professionals. Through resources such as IIeX Events, GRIT Reports, and other publications, webinars, the GreenBook Blog, and the GreenBook Directory, GreenBook provides the learning and inspiration insights leaders need to stay ahead of the curve.