MARKETING CAREER BOOTCAMP, WORKSHOP 3: NETWORK YOURSELF INTO YOUR NEXT CAREER
June 10, 2020 at 12:00 pm

-

1:00 pm
Whether you're looking for your first job or trying to make a change, it's a challenging time to search. To help you navigate this uncertainty, we're hosting a three-part virtual series, "
Your Next Step: Marketing Career Bootcamp." Don't miss this opportunity to invest in yourself and get all your questions answered by a team of recruiters and experts. Learn how to leverage LinkedIn for your job search, how to market yourself and how to network for connections and opportunities.
At each workshop, we will run two simultaneous sessions. And the best part, YOU will have the opportunity to choose the right session for you! Those who attend all three virtual workshops will have the chance to book a complimentary one-on-one session with a recruiter. So what are you waiting for?
Workshop 3, Session 1: How to start networking to build your career
Briar Dougherty, CEO & Founder, Career Organic
Networking is something that we've all heard of at one time or another as a successful tool to find new jobs, grow your connections and potentially get more exposure in an industry. For many young professionals, networking may seem like a daunting obstacle, an unwelcome task to complete in their journey or just overwhelming with no good place to start. In this session, you will learn what channels of networking really work, how to create confidence in building your connections and how to leverage your new network for growth and opportunity.
This workshop is for you if:
You're having trouble figuring out how to start networking.

You're trying to network and aren't sure it's working.

You need more confidence in your strategy to growing connections and opportunities.
You will learn:
How to put together a strategy for networking specific to your needs.

How to look for the right opportunities to network to maximize your time investment.

How to add value to conversations that build relationships and help your network grow and work for you!
Workshop 3, Session 2: Network for opportunities, not to collect business cards
VJ Niles, Career Strategist & Founder, The Niles Group
Networking is a word that makes so many people cringe. For many, that word is like nails going across a chalkboard because many people think they need to collect as many business cards as possible. WRONG! It's all about building relationships. In this session, you will learn how to get past the networking fears and how to network to make quality connections that can support you in your professional development and career. 
This talk is for you if:
You're having some difficulty getting traction while networking.

You're an introvert and you're hesitant to start conversations.

You're interested in growing your network. 
You will learn:
How to put together a strategy while networking.

How to start a conversation in person or online.

How to build a quality relationship.

How to talk about yourself in a way to gain opportunities.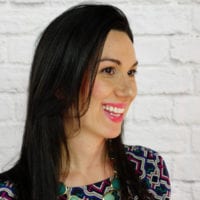 Briar Dougherty
CEO & Founder, Career Organic
Briar Dougherty is the founder and CEO of Career Organic, a professional development company focused on one-on-one coaching, candidate branding and bios and group coaching for professionals across multiple life stages. Over the last two decades, she has been supporting a global clientele of professionals and entrepreneurs in navigating life and career complexities, preparing for transitions and identifying opportunities for advancement in their lives, careers and businesses. After a decade of successfully navigating her career in New York City, Dougherty ventured to Metro Atlanta. In her corporate career, she specialized in regional business growth and talent development, acquisitions, startup business strategy and executive team building. Dougherty is passionate about giving back to her community and is the chief operating officer for an Atlanta-based 501c-3 non-profit foundation.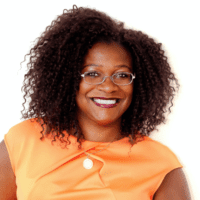 Vakassia "V.J." Niles, MBA
Career Strategist & Founder, The Niles Group
Vakassia J. Niles ("V.J.") is a career strategist and founder of The Niles Group, a company dedicated to helping individuals take their careers to the next level. Niles has been successfully providing training and presentations in academia and the corporate world for 20 years. Having a career across four industries has allowed her to bring her vast knowledge as a career strategist to others. She understands how to climb the corporate ladder, what it takes to pivot across industries and how to grow a professional career brand.
Niles catapults mid-level professionals and executives who are frustrated, tired, or just ready for a change to get to the next level in their careers. She helps professionals land new jobs, network for better opportunities and get closer to their definition of success and happiness. 
Niles is past president of the New York City professional chapter of the National Association of Women MBAs and has been the webmaster and chair of the Economic Development Committee for the National Coalition of 100 Black Women, Suffolk County Chapter, Inc. She frequently speaks regarding career strategy and development, career pivots, S.T.E.M careers, branding and utilizing LinkedIn for business and networking tips.
Related Events