Marketing Hall of Fame Speaks: Bringing the Future Forward
October 29, 2020 at 2:30 pm

-

4:00 pm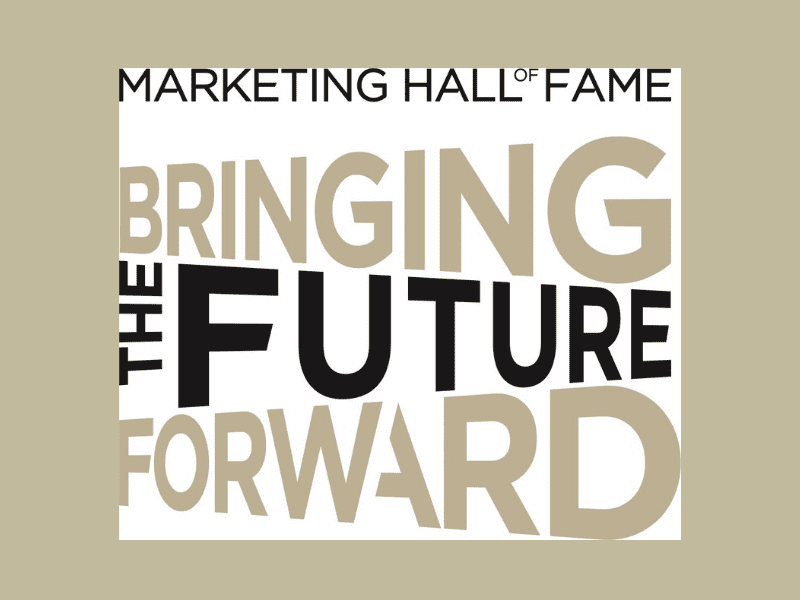 Join us for a global online discussion with the legends of marketing
Marketing Hall of Fame Speaks: Bringing the Future Forward
October 29th at 2:30 pm – 4:00 pm Online
Don't miss this special free online live event that will feature some of the world's most brilliant marketers. Marketing Hall of Fame Inductees will discuss the new future of marketing in light of the global pandemic, climate change, and calls for social justice.
Marketing Hall of Fame inductees discussing the changing future of marketing include:
Adobe EVP/CMO Ann Lewnes
Ogilvy Chairman Emeritus Shelly Lazarus
Author Seth Godin
Former P&G CMO Jim Stengel
These experts will address the most critical issues facing marketers today and tomorrow in our changed world. This extraordinary forum will reach a global audience. In addition to their unique commentary and insights, they will take questions from you online.​
Date: October 29, 2020 | Time: 2:30 – 4:00 PM EDT
The future of marketing, I think, is about having the guts to do something that matters; not because the client wants us to, or not because it's in a manual, but because we can.
Ogilvy Chairman Emeritus Shelly Lazarus
I have lived through a time when our industry has gone through enormous upheaval and change. But at the same time, so much of what was necessary to be successful 30 years ago still holds true—despite all that is new. The heart of our business is still, and I believe will always be, all about ideas. It's still about finding an overall compelling positioning for a brand; an overall compelling positioning for a brand. It's still about articulating a strong proposition and point of view. So now we have a thousand ways to use that idea, a thousand places to put it, a thousand ways to communicate. But the challenge remains the same: Finding the gorgeous idea.
Even more than that what I'm most incredibly proud of is the role that marketing played in the transformation of our company. We made a big bet in 2010 to go all in on digital and we dedicated 75% of our budget to it. Everybody thought we were crazy. We experimented with every channel. We built always-on engagement strategies. We did social. We did email. We did mobile. We did tons of video. We made Adobe.com the hub of all of our business. We made it one of the biggest corporate websites in the world with 9.2 billion visitors per year. And with the right technology, an amazing team, new processes, and lots of data, we became, I think, the role models for marketing and transformation, proving that marketing could indeed drive a business.
Marketing Hall of Fame Sponsors: