Marketing to Changing America: Understanding the Roles of Research and Purpose
March 25, 2021 at 12:00 pm

-

1:00 pm

Free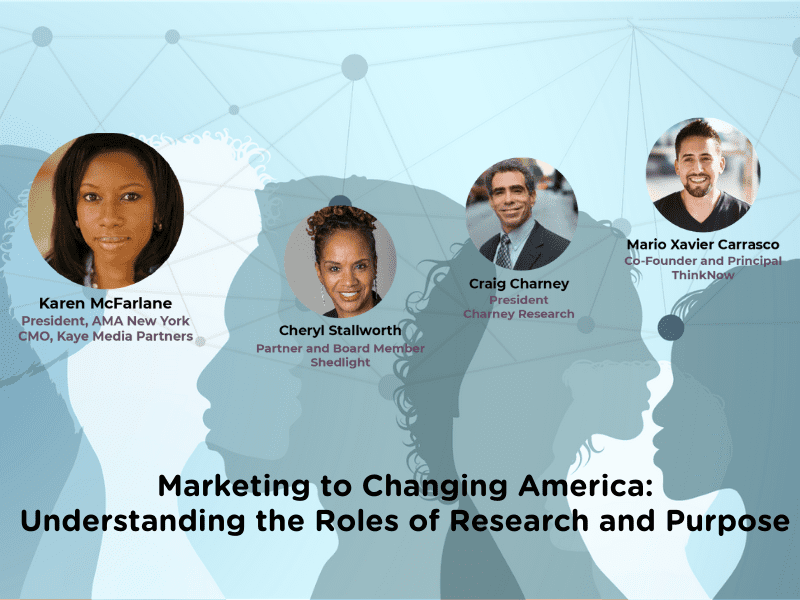 Acute changes in our national dynamic have resulted in consumers putting a sharper focus on brands' values. As their beliefs move beyond self and towards the greater good, consumers are showing loyalty to brands that align with their priorities and quickly shedding relationships that are performative in nature. At the same time, the very makeup of American society is being transformed by epochal demographic and generational changes.
As a result, customer-first organizations are re-examining their brand base, rethinking their brand purpose and adjusting their strategies to better represent the diversity of customers that are demanding them to step up. But for many organizations, this is new ground. Marketers are left with more questions than answers and fear cancel culture will leave little room for experimentation. So what is a brand to do?
Market research has become the superhero in this story, through surveys as well as first-party data. Developing cultural competencies is a skill that starts with data, has a throughput to empathy, and puts a fine point on brand purpose. During this fireside chat, marketers and market researchers unite to discuss:
How to find and embrace new audiences without alienating existing ones. 

The economic implications of the pandemic and how it intersects with ethnicity, age, and our individual belief systems

Why social justice has become a key metric in determining the success of your brand

Why market research is critical to audience development and how to use it to increase cultural fluency across your teams
For brands, this new ground doesn't have to be a slippery slope if partnered with the right mindset and team to pave the way. Attendees will walk away with a new perspective and actionable steps on how marketers and market researchers can better partner to bridge cultural gaps and better connect brands with all of their customers.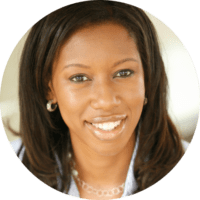 Karen McFarlane (Moderator)
President, AMA New York
CMO, Kaye Media Partners
Karen McFarlane is a solutions-focused Senior Executive and Board Member with more than 25 years of success across the software, technology, artificial intelligence, financial, professional services, real estate, education, consumer services, and entertainment industries. Leveraging extensive experience in marketing communication and demand generation, she is a valuable advisor for a startup, SaaS, or mid-market organization looking for marketing strategies to increase growth, brand awareness, and profitability. Her broad areas of expertise include growth, strategy, SaaS, and B2B marketing. 
Throughout her executive career, Karen has worked with a wide range of corporations that include Appboy (now Braze), Acxiom, Creative Virtual, Def Jam Recordings, DoubleClick, Fivetran, FTI Consulting, Knowable, New Line Cinema, PivotDesk, Prodigy Internet, Tekserve, TriStar Pictures, Subway Restaurants, SendGrid, Smartling, and several agencies. Karen is also Managing Director of Lettershop Media and serves on the board of the American Marketing Association New York and VR/AR Association.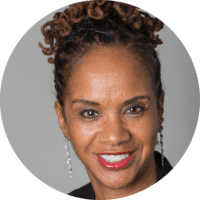 Cheryl Stallworth (Panelist)
Partner and Board Member, Shedlight
Cheryl Stallworth is a co-founder of ShedLight social impact consultancy, which helps brands develop purpose-driven growth strategies by understanding the challenges of the 40% of Americans who are struggling to make ends meet. Prior to ShedLight, she was CEO of Firefly, Kantar Millward Brown's North American qualitative research division for a decade, where she focused on championing innovation that changed the face of marketing research and strategy. This focus resulted in the creation of a culture that fueled collaboration, delivered excellent work to blue chip clients, and increased the value of their brands.
Ms. Stallworth's business expertise, across consumer products, retail, financial services, health care, and technology—and proven ability to grow brands, make her uniquely suited to help companies, brands, and non-profits increase impact.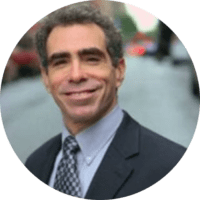 Craig Charney (Panelist)
President, Charney Research
Craig is President of Charney Research, a market research and strategy firm specializing in diverse and global markets, particularly in tech and healthcare. 
After helping lead the polling teams of Nelson Mandela in South Africa and Bill Clinton in the US, Craig set up his firm in 1997. He is an expert in marketing research and strategic development with specialized and hard-to-reach audiences as well as the mainstream. His work has included projects on Ethiopian- , Nigerian- , and other black and Muslim Americans, LGBTQI people, the disabled, immigrants in the US, UK, and France. He has also worked on specialized professions ranging from minority lawyers, doctors, and accountants in America to high tech engineers in Germany and China to fish farmers in Chile and Vietnam. 
He has worked for leading brands and agencies, including Alcoa, Honda, LG, FCB, and Nokia, as well as the Financial Times, ABC News, the World Bank, and the Voice of America.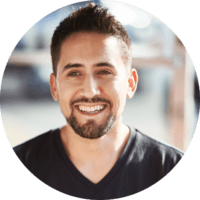 Mario Xavier Carrasco (Panelist)
Co-Founder and Principal, ThinkNow
Mario X. Carrasco is Co-Founder and Principal of ThinkNow, an award-winning, technology- driven cultural insights agency based in Burbank, CA. The agency enables companies and government agencies to discover the cultural drivers that influence consumer decisions.
Under his co-leadership, ThinkNow has successfully launched several innovative initiatives, including ThinkNow ConneKt™, a MarTech segmentation solution focused on the multicultural market and DigaYGane.com, one of the largest and most representative Hispanic online panels in the industry.
During his nine-year tenure at ThinkNow, Carrasco's expert knowledge of multicultural consumers and his passion for unveiling the story behind the numbers is evident in his editorial contributions to Forbes, eMarketer, Quirk's Magazine, Online MR Magazine, and MediaPost.
Carrasco has been recognized for his accomplishments. Under his co-leadership, ThinkNow was named to the Inc. 5000 list of fastest-growing companies in 2018 and 2019. Carrasco was named the Next Gen Market Research (NGMR) 2018 Industry Change Agent of the Year and, in 2017, received the SBA Young Entrepreneur of the Year Award. He is also an SBA Emerging Leader Recipient. Carrasco is a Stanford Latino Entrepreneur Institute Graduate and USC Marshall School of Business alum.
Premier Partner: Greenbook

GreenBook is a media company that provides resources to market research, consumer insights and marketing professionals. Through resources such as IIeX Events, GRIT Reports, and other publications, webinars, the GreenBook Blog, and the GreenBook Directory, GreenBook provides the learning and inspiration insights leaders need to stay ahead of the curve.
Related Events