Media & Entertainment Panel: How Covid Changed the Need for Digital Engagement
January 27, 2021 at 12:00 pm

-

1:00 pm

Free
When COVID-19 hit the U.S. in March of 2020, the media and entertainment industry was among the most adversely affected. Organizations reacted to the crisis by closing in-person venues…stadiums, theaters, theme parks, etc., and pivoted toward direct-to-consumer platforms. Relationships with advertisers also weakened as budgets tightened.
But, these changes also opened up new opportunities. With increased digital engagement, companies can better gauge consumer preferences. And by potentially creating hybrid, multichannel broadcasts, it's possible that live venues will continue to expand audiences by offering ongoing remote access. While we're still in the midst of responding to and recovering from the pandemic, businesses can consider adopting lasting practices and technology for a more flexible, efficient future.
WHAT YOU'LL LEARN:
How media and entertainment first responded to COVID and its repercussions

Examples of new approaches to legacy in-house creativity employed to reinvent productions and events

Current limitations and precautions that venues and studios are following, and how they may persist or evolve in the future

Technology that can ultimately enhance post-pandemic offerings for more accessible, personalized direct-to-consumer experiences
WHO SHOULD ATTEND:
College intern to CEO-level staff in media and entertainment

Marketing and advertising employers who partner with the industry

Consumers interested in how products and services may change
Join AMA New York and our sister chapters in Atlanta, LA and Puget Sound in Seattle for a discussion on what media and entertainment companies have learned from this crisis and how they can lay a foundation to "future-proof" the industry.
PRESTON KEVIN LEWIS – Moderator
Senior Vice President, Latin America
Warner Bros. Consumer Products
Preston directs all operations of the Latin America licensing business, leveraging iconic evergreen, theatrical and television brands such as DC Superheroes (Aquaman, Batman, Superman, Wonder Woman, etc.), Fantastic Beasts, Harry Potter, Arrow, Flash, Big Bang Theory, Looney Tunes and Scooby Doo. Preston assumed this role in February of 2019.
Prior to his current role with WBCP, Preston served as Senior Vice President of US Sales & Retail Business Development. In this capacity, he oversaw all aspects of WBCP's U.S. brick-and-mortar and online retail activity.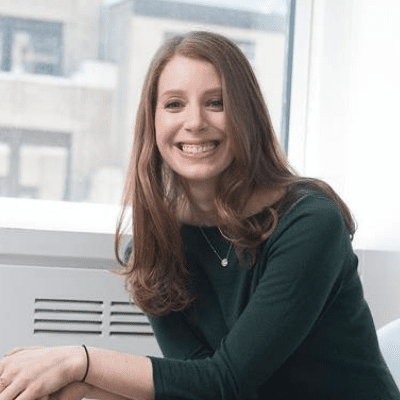 Vice President, Digital Audience Development
​Jen is responsible for growing and retaining audiences across A+E Networks' digital platforms, inclusive of the company's websites, apps, and subscription video services.  In her 7 years with the organization, she has consistently surpassed growth targets, from driving billions of video views for A+E's suite of ad-supported digital products (A&E, HISTORY, and Lifetime) to exceeding customer acquisition goals for subscription video on demand products (Lifetime Movie Club, HISTORY Vault, and A&E Crime Central). Jen is laser-focused on delivering incremental consumer engagement at every stage of the acquisition funnel.
AMY WIGLER – Panelist
VP Multiplatform Marketing & Content
PBS
From Broadway Babies to Hip Hop Icons, from Drag Queen Divas to Lifestyle Legends, Amy Wigler has built an extraordinary career in entertainment by turning niche content into mainstream phenomena.
Among Amy's achievements is directing both the consumer and branded content campaigns that led to the launch and scale of the RuPaul's Drag Race franchise (19 Emmys). In addition, she oversaw consumer marketing for the world's first ad supported LGBT Network, Logo (from 13M to 53M households) and led integrated/ad sales marketing efforts for the network (growth from 3 to 450 advertisers). Her work in the launch and ongoing success of Martha & Snoop's Potluck Dinner Party has given major advertisers an important affiliation with this Emmy-nominated series.
After 14 years at Viacom, Amy is thrilled to combine mission and media as the VP, Multiplatform Marketing and Content at PBS based in Arlington, Virginia. Her ultimate goal, a special edition of Antiques Roadshow dedicated to the one and only Lizzo.
WILL CARAFELLO – Panelist
Senior Director, Social Media
New York Mets
Will Carafello is the Sr. Director of Social Media for the New York Mets overseeing all of the team's social content. Before that he was Director of Social Media and Marketing for the New Jersey Devils, including their launch of Mission Control–the team's social media command center. Carafello has been in the sports and entertainment field for almost 20 years working at Madison Square Garden, the Harlem Globetrotters, IZOD Center/Giants Stadium and Prudential Center. He earned his degree in Sport Management from Seton Hall University in 2003. Will and his wife, Kelly, have two children Annaclaire (7) and Liam (4) and a 10 year old yellow lab, Homer.

Premier Partner: GreenBook
GreenBook is a media company that provides resources to market research, consumer insights and marketing professionals. Through resources such as IIeX Events, GRIT Reports, and other publications, webinars, the GreenBook Blog, and the GreenBook Directory, GreenBook provides the learning and inspiration insights leaders need to stay ahead of the curve.
Related Events