Sports Marketing With The Nets
January 29, 2019 at 5:00 pm

-

7:30 pm
Thank you for your interest in this event! Unfortunately, tickets have sold out.
Every niche of marketing is filled with obstacles and opportunities, risks and rewards. No field of marketing has more challenges than sports marketing. How do you create a unique experience regardless of wins and losses? How do you create a community where attending a sports game becomes a tradition? Join the American Marketing Association New York at its latest event: Sports Marketing with the Nets.
The Brooklyn Nets have returned home! But with a young team, a new stadium, and a historical area that has changed with the times, how has the stadium's marketing team managed to adapt? What tactics has Barlays Stadium (BSE Global) used in branding to separate the Nets from the Barclays brand? Instead of telling us their secrets, will they show us?
Event Agenda:
5:00 – 5:30 PM Attendee Check-in
5:30 – 7:00 PM Panel Discussion
7:00 – 7:30 PM Q&A Session
7:30 PM Nets vs. Bulls Game
Event ticket includes food and drinks vouchers for the stadium plus a ticket to the evening's game.
Featured Speakers: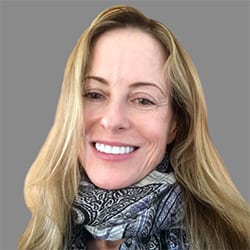 Elizabeth Brooks
CMO
BSE Global
Elizabeth oversees all of the marketing efforts for BSE's teams and arenas, including branding, advertising, merchandising, creative, digital, and in-game presentation. Prior to joining BSE, she served as Chief Marketing Officer and Executive in Residence at the private equity firm, Sopris Capital Associates, where she worked across multiple high-growth portfolio companies.
An industry leader with more than 20 years of experience, Elizabeth has held senior marketing roles in entertainment, technology, and music, including CMO of big data innovator Lucid, Senior Vice President of Content & Marketing for Live Nation Entertainment, and CMO of RealD, the global leader in 3D cinema. At Lucid, her brand leadership propelled the company to its recent $60M minority investment round. While at Live Nation, Elizabeth drove triple-digit growth in key digital customer metrics and grew revenue in digital, sponsorship, and branded content.
Elizabeth resides in Manhattan with her husband, Brett, and her two dogs, Johnny Cash and Leia.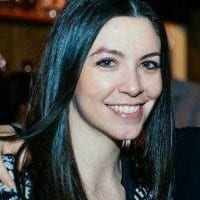 Ashley Kahler
VP of Partnership Marketing & Brand Strategy
BSE Global
Ashley is responsible for providing strategic consulting to the account teams across all Barclays Center, Brooklyn Nets, and New York Islanders partnerships. She oversees the execution and creative planning for a number of multi-year partnerships focusing primarily on sports, entertainment, music, and, apparel/footwear. Ashley started with the Brooklyn Nets back in 2011 as the Manager of Corporate Sales & Services and worked her way up to the Director of Partnership Marketing before being named the VP of Partnership Marketing & Brand Strategy back in January 2018. Ashley previously spent 4 years with the NFL Players Association as a Licensing Coordinator.
Tara Carson
Director of Premium Marketing
BSE Global
 
Tara is a marketing professional with BSE Global. Though she is new to the Brooklyn Nets she is not new to "Selling Leisure." As a Marketer for Jet Blue, she spent 15 years crafting unique experiences to the travel audience. Tara led the Regional Marketing and Consumer Promotions team and was responsible for the development and execution of innovative and creative campaigns with the goal of engaging customers. Needless to say, she knows what she is doing and is eager to tackle the Brooklyn Nets.
Tickets have sold out. No on-site registrations will be available. 
Related Events