From Insight to Innovation: Solutions to Key Challenges in Brand Transformation
September 26, 2017 at 1:00 pm

-

2:00 pm

View the webinar recording to learn how to use simple tools to make better decisions that will ensure better outcomes.
Brand Transformation means many things; From innovating products and services to re-inventing the branded customer experience, and building the customer empathy that drives it all. How you navigate pitfalls along the path can mean the difference between greater brand relevance and obsolescence.
This webcast will address the four key pivot points in brand transformation:
Capturing valid insight
Devising a focused strategy
Optimizing concept development
Moving the best ideas forward
Webinar viewers will learn:
How to leverage customers in ways they can best contribute and avoid letting them lead you astray
How to develop a coherent design strategy that builds consensus and focuses creative energy with greater impact and fewer bullet points.
How to approach concept exploration to avoid "ideation frustration" in quality, freshness, and breadth.
How to identify and refine the most promising concepts without rigid criteria that leave great ideas behind.
OUR FEATURED SPEAKERS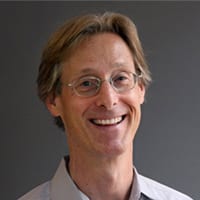 Ken Miller
Partner, Innovation Strategy and Design
Tenet Partners
Ken has worked in innovation and design for over 20 years, delivering market impact for clients in consumer services, durable products, and packaged goods. He has played key strategic, research, and relationship management roles for clients such as 3M, Kraft, SC Johnson, and PepsiCo. Ken has spoken at industry events and published articles on topics such as effective product innovation processes and design research and strategy tools.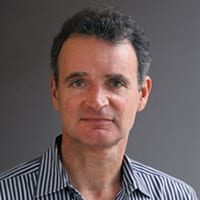 David Demar
Partner, Innovation Strategy and Design
Tenet Partners
With more than 25 years in the product and package innovation consulting business and another five on the client side, David has managed to retain his childhood curiosity for how things work, how they're made and what drives how they look and feel.
Working with a diverse group of clients over the years including Merck, GE, Kraft, and SC Johnson, provides the inevitable, unique, and valuable opportunity to cross-pollinate insights, tools, and methodologies from one engagement to the next.
Webinar Presented By
Related Events