Startup Marketing Panel: Leveraging Your Skills to Marketing a Startup
March 4, 2021 at 6:00 pm

-

7:30 pm
How do you know if you're a fit for the startup environment? When the startups come calling, which of your corporate skills will best serve you? As the startup world continues to grow, the nuances of marketing in the startup space continue to adapt and evolve. 
Join our expert-led panel discussion on Thursday, March 4 as we delve deeper into what it takes to be a marketer in the startup world. Alda Abbracciamento, EVP Global Client Leader at Publicis Groupe, former Chief Growth Officer at flytedesk and current board member, and AMA New York board member, will moderate an expert panel of startup marketers and entrepreneurs to discuss the biggest challenges marketers face when entering and working in the startup environment. In the final 30 minutes of our event, attendees will break into small-group discussions where you can network with our panelists and ask your questions.
WHAT YOU'LL LEARN:
What kinds of marketers will your startup need?

What corporate skills are transferable to the startup environment?

What are some of the biggest challenges startup marketers face?

What does marketing mean to a startup?
WHO SHOULD ATTEND:
CEOs and Founders

Marketing and sales leaders

Corporate marketers thinking about making the switch to join a startup environment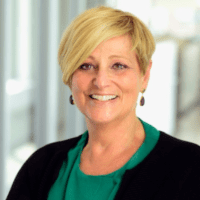 Alda Abbracciamento  – Moderator
EVP Global Client Leader at Publicis Groupe
Previously Chief Growth Officer at flytedesk and current board member
Alda Abbracciamento has traded in corporate marketing for startups and back again. Currently Alda is EVP, Global Client Leader at Publicis Groupe, the world's third largest communications group. Prior to this, she traded in a 15-year career at Ogilvy to join flytedesk as Chief Growth Officer. Flytedesk is  an advertising platform that aggregates all college media in one place making it really easy for brands to reach college students.
Prior to flytedesk, Alda spent 15 years at Ogilvy, having joined as Managing Partner, leading the WPP team for Yahoo! growing a small brand assignment into a global business and Ogilvy's expansion into the San Francisco market. Prior to joining Ogilvy, Alda was EVP, Partner, of The Martin Agency where she led client brands like Kellogg's, Charles Schwab, Kohler, US Trust, Amgen and Wrangler Jeans.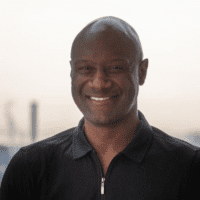 Luke Cooper – Panelist
Founder and CEO
Fixt
Cooper is the founder and CEO of Fixt, a venture capital-backed technology startup acquired by Assurant, a Fortune 300 company, for more than 11x revenue in 2020 (amidst Covid). Fixt provides on-demand device repair services to large enterprises, an $18B industry. 
Before moving into entrepreneurship, Cooper started his career as an attorney at DLA Piper and then at State Farm. His first entrepreneurial experience was joining CTS, a cybersecurity software startup, as employee No. 1. On a single round of funding of $180,000, Cooper guided CTS to a $60 million exit to CACI within two years. Luke is known for scaling P&Ls from $0 to $100M+, building partnership pipelines that include IBM, Honeywell, and similar enterprises, and he has launched multiple new products/services. He moves the needle from 0 to 1, starting @whiteboard and ending @revenue.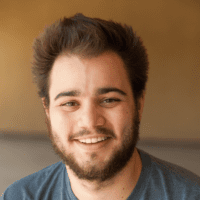 Alex Kronman  – Panelist
CEO & Founder
flytedesk
Alex Kronman is the CEO & Founder of flytedesk, the company that powers media and advertising on 2,300 colleges and universities across the country. He always planned on being a journalist – starting his own newspaper in high school and running his student newspaper all through college – but after witnessing the devastation of the business model that supported journalism, decided instead to dedicate himself to building a better future for college media. That path has taken him through a stint at CP+B, startup accelerators, and funding from a who's who in adtech. flytedesk and its college media partners grew significantly through 2020 and now serves as the college platform and partner to Fortune 500 brands, media agencies, and – last year – dozens of candidates and political organizations.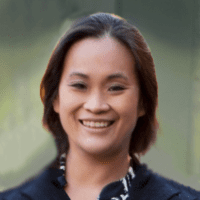 Candice Marshall – Panelist
Chief Marketing Officer
Tide Rock Holdings
Candice is a senior marketing executive who has led marketing teams in technology, consumer services/products and financial services companies.
With recent PE- and VC-backed company experience, Candice has built 20+ brands; identified and targeted 100+ groups of customers; developed and executed 15+ successful acquisition and retention programs; launched 10+ new products/services generating over $100m in revenue. I also have a strong foundation in digital transformation from strategy to technology implementation to change management. All of this comes with a strong foundation in business experience from work with companies such as IBM, UPS, SAP, Capital One, Samsung, Philips and Thomson Reuters.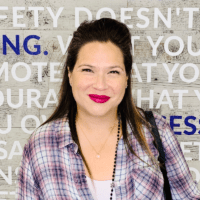 Bennett Porter – Panelist
Board Member and Advisor to Startups
Bennett Porter is a Board Member and Advisor to Startups where she uses her experience in past marketing leadership roles to help companies build new categories. Previously, she was the Chief Marketing Officer of energy Startup Booster Fuels and the SVP of Marketing Communications at SurveyMonkey.  
Porter also spent time at Yahoo! as the VP of Marketing for Yahoo!'s Emerging Markets practice, overseeing the marketing functions in Southeast Asia, South America, India, the Middle East and Africa. Bennett also managed the Yahoo! Buzz Marketing team, developing many of the company's most famous award-winning programs. 
Prior to that, she worked at Ogilvy and MS&L in New York City. Bennett received a BA in English from The Colorado College and a MS from the SI Newhouse School of Public Communications at Syracuse University.
Premier Partner: Greenbook

GreenBook is a media company that provides resources to market research, consumer insights and marketing professionals. Through resources such as IIeX Events, GRIT Reports, and other publications, webinars, the GreenBook Blog, and the GreenBook Directory, GreenBook provides the learning and inspiration insights leaders need to stay ahead of the curve.