AMA New York International Women's Day Fundraiser
March 8, 2018 at 6:00 pm

-

8:00 pm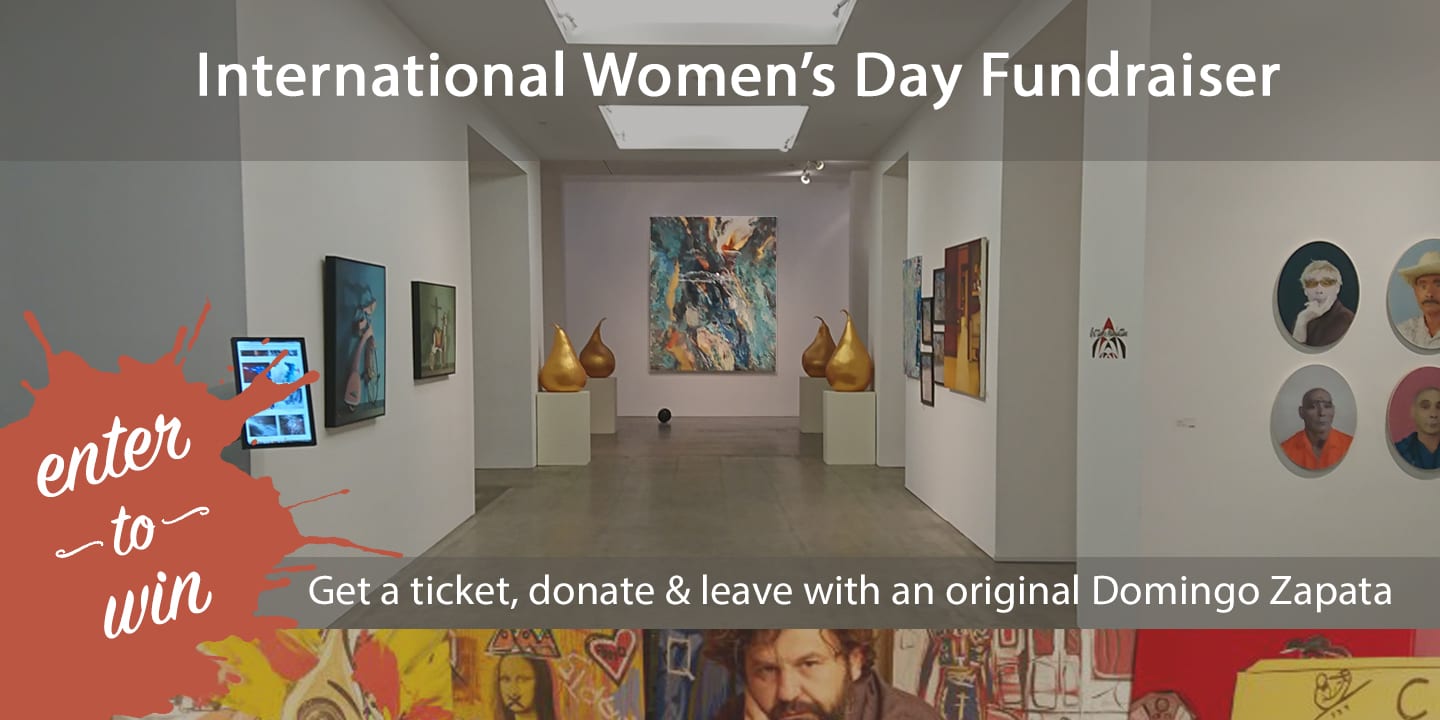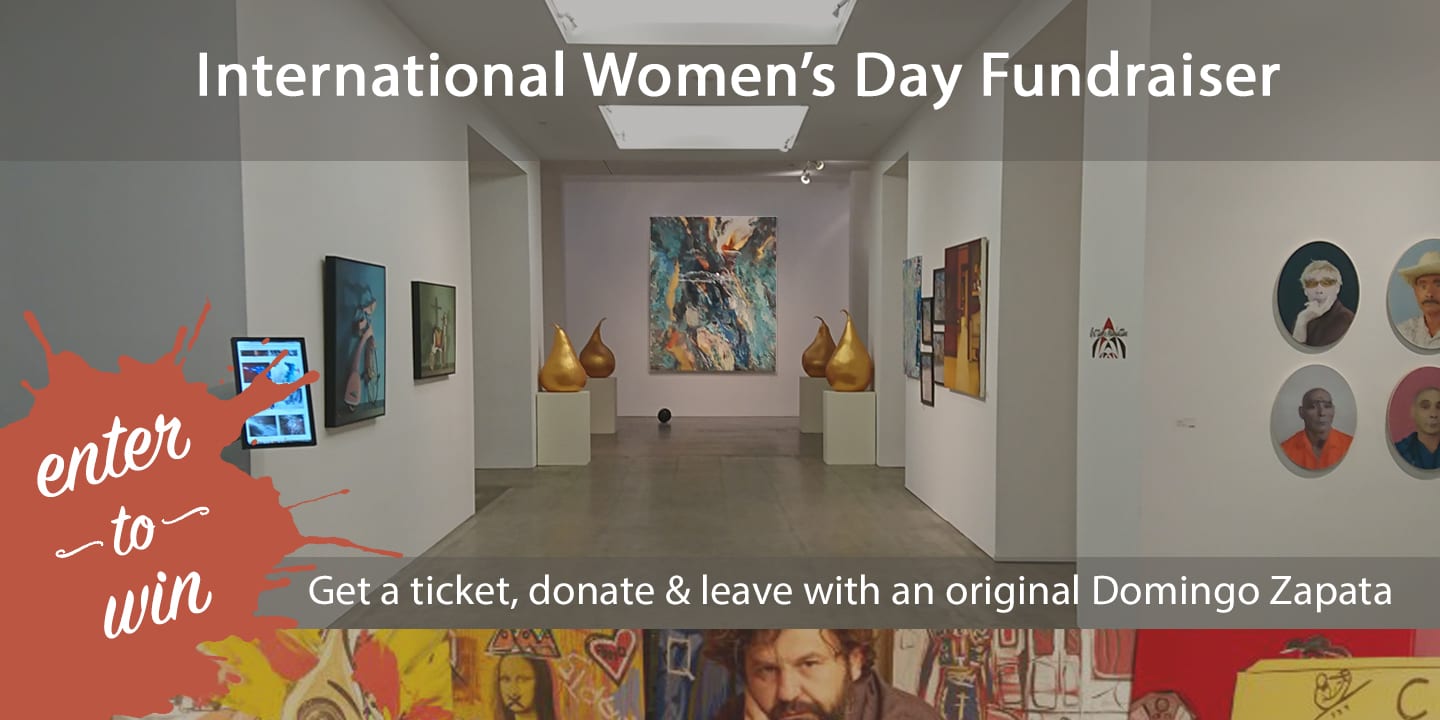 Join us for AMA New York's first fundraiser to celebrate the social, economic, cultural, and political achievements of women for International Women's Day. Enjoy live performances, music, and fine art with a glass of champagne paired with exquisite hors d'oeuvres, during New York Art Week in Manhattan's art district thanks to the generous sponsorship of Morgan Stanley.
All ticket revenues will be donated to the Grace Institute, New York City's leading tuition-free job training program for women. As a token of gratitude, AMA New York will recognize donations of $100 or more in post-event communications. Patrons who donate more than $500 will receive an original hand-painted bottle of Gran Reserva wine.
Pre-registered attendees will be entered to win an original Domingo Zapata masterpiece. Domingo is arguably the best Spanish artist of his generation and sells worldwide, his pieces average six-figures per piece.
Mix and mingle with fellow marketing professionals and world-famous artists such as BAFTAS Awards' favorite artist Lincoln Townley, Palma d'Oro at the Biennale Montecarlo 2016 Somsak Chaituch, or Russian Fine Arts Academy's Gold Medal Angel Orensanz, or George H. Lewis whose paintings rest in the private collections of President Bill Clinton and David Rockefeller Jr.
Cost:
Early-Bird Tickets (Pricing available until March 1)
$20 for Current AMA New York Member
$25 for General Attendee
Regular Tickets (from March 1 – March 8)
$30 for Current AMA New York Member
$35 for General Attendee
Donation (donations over $100 will be recognized in AMA New York post-event communication)-is NOT valid as a ticket
Champagne, sparkling water, and hors d'oeuvres will be served.
Please Note: Ticket sales end at March 8th at 5 PM. At-the-door tickets will not be sold. Advanced registration is required
About Art Takes Manhattan Fair 2018
The fifth edition of Art takes Manhattan brings the finest art worldwide to the heart of Manhattan. The fair covers the 22,700 sq ft of the old Robert Miller Gallery at 524 W 26th Street opening on the evening of March 8th and closing its doors on Sunday, March 11th. One block from Gagosian and side by side with Galerie Lelong, our New York Landmark site is an unavoidable meeting point for collectors arriving from all over the country and indeed the world to the Armory Arts Week.
About Domingo Zapata – Artist benefactor
Domingo Zapata is a Spanish-American artist born in Palma de Mallorca, Spain. Currently, Zapata maintains studios in his Gramercy Park townhouse in New York City, the Design District in Miami, and Hollywood. In these private ateliers, he produces Neo-Expressionist paintings as well as sculpture. He paints in both oil and acrylic, often incorporating mixed-media, collage, and graffiti.
This year the artist is preparing a poignant, commemorative mural for the lobby of Freedom Tower in Manhattan. The piece will be unveiled as part of the building's opening ceremony and remain on permanent display. Additional commissions include a panel for the newly restored Colosseum in Rome as well as the lobby of the landmark Plaza Hotel in New York.
About Morgan Stanley
Morgan Stanley mobilizes capital to help governments, corporations, institutions, and individuals around the world achieve their financial goals. For over 75 years, the firm's reputation for using innovative thinking to solve complex problems has been well earned and rarely matched. A consistent industry leader throughout decades of dramatic change in modern finance, Morgan Stanley will continue to break new ground in advising, serving and providing new opportunities for its clients.
About Grace Institute
The nonprofit Grace Institute empowers low-income women in the New York area to achieve employment and economic self-sufficiency by providing job-skills training, counseling, placement services and continuous learning opportunities that lead to upwardly mobile employment.
Grace Institute is one of only three workforce development programs in NYC focused solely on women and is unique in its commitment to identifying and training for middle-skill jobs. Grace Institute has been providing administrative professional training, and job placement assistance for women in the New York City area for over 118 years.
Grace Institute has a graduation rate of 80%. Below is an image of the most recent graduating class.
Related Events