10 Unconventional Social Media Ideas
By Susan Varty
Just say no to boring posts on your social media channels. Susan Varty has some unconventional social media tips for marketers.
Hire a cartoonist to create commentary on your industry to share.
Use 10-15 hashtags on every post to amplify your reach for a designated time period. Track the data before, during, and after.
For established, active channels, reduce the frequency of your posts to make a bigger impact later on.
Find and coach customers or people at your company who would take over your accounts or be featured as a "guest social media manager or speaker". Announce it like a marketing campaign.
Translate and/or post your social content on a landing page so more people can read and share, ungated. You can also use this method to provide an easy-to-access library of content for sales reps.
Avoid product images. Use close-ups of human faces for every post during a designated time period and track the data.
If you are posting and managing all social accounts, appoint another person to reply and comment only. This will ensure audience growth and interaction while you optimize content.
Use Microsoft Word's transcription feature (in 365) to upload an event or call recording and pull quotes for your social media content development.
Choose one social network you have not used. Survey your customers to see if they are there (and learn more about where they hang out online overall).
Share industry jobs on "promotional" channels, when appropriate. This is content everyone likes to keep tabs on and then it won't be unexpected when your company needs to recruit.
photo credit: mark raheja human octowiki via photopin (license)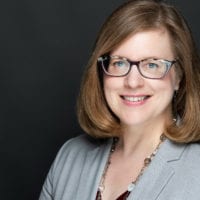 By Susan Varty, Founder and CEO of HeadStart Copywriting: unlimited writing and editing for marketers. Sold by user license as a subscription, HeadStart writes pieces continuously to help marketers free their time and reach more people.