Changing the World: Diversity and Inclusion Marketing
Diversity, equity, and Inclusion stand as the pillars to any developmental community in changing the world. In times of social strife due to emerging technologies and skills gaps in the workforce, marketing will be an essential north star for changing the world. Questions will arise from this generation of marketers:
Do we feel empowered by those in charge?

Does our messaging recognize multiple perspectives?

How do we feel a sense of belonging when the culture doesn't align with our life experience?

Can I create meaningful work in a non-diverse and inclusive environment?

What's the next cultural roadblock contributing to stagnant social progression?
Changing the world will require strengthened ethics and principles to be followed by everyone in an organization. In order to have less bias in your organization, you must adopt an "Idea Meritocracy" in which every employee, client, and community is heard and represented. 
Diversity and Inclusion Marketing is not something you invest in and change overnight. It is a long term commitment to doing not what society wants, but what society needs to hear.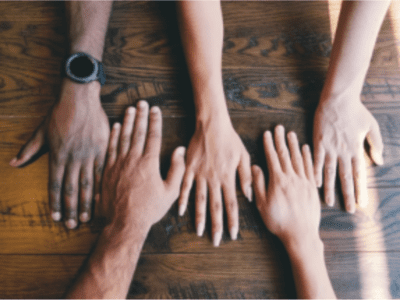 Photo by Clay Banks on Unsplash
You want to be prepared to have actionable strategies to integrate diversity and inclusion into your marketing. For example up to 83% of people pointed to better representing modern society as the reason marketing campaigns were impactful in a positive way. 
On Thursday, October 8th, at 12:00 to 1:00 PM EST Leah Lattimore, Assistant Vice President for Inclusive Global Student Leadership and Engagement at New York University (NYU), Gary J. Nix, Founder and Chief Strategist at The BRANDarchist, and Benjamin Smithee, CEO of The Smithee Group will engage in a virtual discussion of this critically important topic for rising marketers to Chief Marketing Officers. Hosted by AMA New York together with MadCon NYC, the event is titled "How Inclusive Is Your Marketing?: A Primer on Countering Bias and Changing the World."
Attendees can expect to walk away with actionable strategies to integrate into marketing plans, and thoughtful solutions to share with your teams to create meaningful and sustained change within your organization. 
Register now for this exciting socially contagious virtual event! With thanks to our Premium Partner, Greenbook, we can't wait to see you there!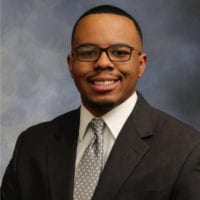 Royce Christian Johnson is a professional digital marketer with a focus on content strategy and email marketing. He is a volunteer for both AMA New York's Executive program as a sponsorship coordinator and Networking program as a blog writer. Check him out on Linkedin.