2017 Marketing Hall of Fame Induction Ceremony
May 11, 2017 at 6:00 pm

-

9:00 pm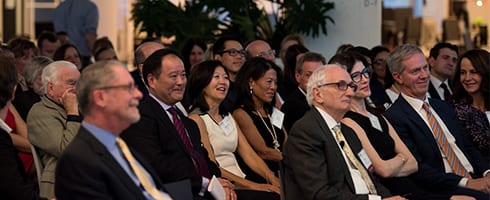 Baseball, Football, Hockey, Rock n' Roll all have their Halls of Fame. These are famous institutions. Each celebrates greatness in their field with honors and festivities. Now it's marketing's turn. Marketers who do so much to create fame, not only for products and services, but also for the footballers and musicians, do nothing to recognize achievement across the field of marketing.
RECOGNIZING INNOVATIVE MARKETERS
As the creators of the Effies and the GreenBook, AMA New York inaugurated the Marketing Hall of Fame in accordance with our mission: to celebrate the brilliance in marketing. The Marketing Hall of Fame is dedicated to recognizing outstanding innovators in the field of marketing, and encouraging future generations of marketers to follow in their steps.
The Marketing Hall of Fame is the only award which embraces the entire marketing profession. Recognition will be given to individual marketing innovators. An open call for nominations occurs annually. The Marketing Hall of Fame Committee selects a shortlist of semi-finalists based on key criteria and after these are selected, the Marketing Hall of Fame Academy casts ballots to determine finalists. A judging panel made up of an elite group of marketing thought leaders, executives, review and vote on the finalists. The induction ceremony, held yearly in New York City, is an inspirational and educational occasion.
Related Events