Marketers Bootcamp
February 10, 2021 at 12:00 pm

-

1:00 pm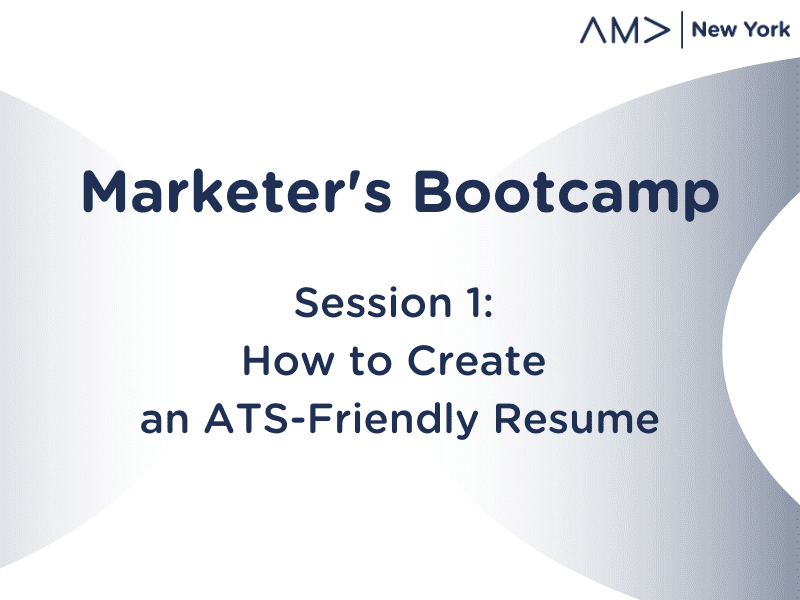 The COVID-19 pandemic has turned the job search market upside down. Whether you're looking for your first job or trying to make a change, it's a challenging time to search. To help you navigate this uncertainty, we're hosting Marketing Career Bootcamp, a two-part virtual series. Don't miss this opportunity to invest in yourself and learn all the pointers you'll need for a successful job search. 
In our first session you will learn how to optimize and build a better resume for today's Applicant Tracking Systems (ATS) recruiting software and how to determine your resume's audience. In our second session you'll learn strategies for landing your dream job without applying online. Register to make 2021 your best career year yet. 
MARKETING CAREER BOOTCAMP, Session 1: How to Create an ATS-Friendly Resume
Date and Time: February 10th at 12:00 PM – 1:00 PM
Location: Webinar
Cost: Members – Free | Non Members – $10.00*
*Non Members who register for Session 1 will receive a 50% discount on Session 2. Discount code will be given upon confirmation of signing up for the first session.
Briar Dougherty, CEO & Founder, Career Organic
Have you spent hours crafting your resume? You've written and rewritten your career highlight bullets and performed Word formatting magic, but who is all of this work for? In this session, you will learn the ins and out of crafting a resume that passes not only the ATS but impresses the hiring team.
This workshop is for you if:
You want to learn how Applicant Tracking Systems (ATS) work
You want to know who how to determine your resume's audience
You're creating or updating your resume
You will learn:
Resume formatting tips for ATS
Who reviews your resume once you hit "submit"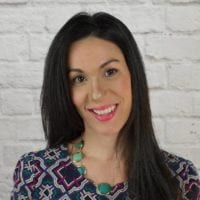 Briar Dougherty
CEO & Founder, Career Organic
Briar Dougherty is the founder and CEO of Career Organic, a professional development company focused on one-on-one coaching, candidate branding, and bios and group coaching for professionals across multiple life stages. Over the last two decades, she has been supporting a global clientele of professionals and entrepreneurs in navigating life and career complexities, preparing for transitions, and identifying opportunities for advancement in their lives, careers and businesses. After a decade of successfully navigating her career in New York City, Dougherty ventured to Metro Atlanta. In her corporate career, she specialized in regional business growth and talent development, acquisitions, startup business strategy, and executive team building. Dougherty is passionate about giving back to her community and is the chief operating officer for an Atlanta-based 501(c)(3) non-profit foundation.

Premier Partner: GreenBook
GreenBook is a media company that provides resources to market research, consumer insights and marketing professionals. Through resources such as IIeX Events, GRIT Reports, and other publications, webinars, the GreenBook Blog, and the GreenBook Directory, GreenBook provides the learning and inspiration insights leaders need to stay ahead of the curve.
Related Events