An Interview with Shanley Stern, SVP of Marketing & Communications for NTT Ltd
By Lisa Merriam
Meet Shanley Stern, Senior Vice President of Marketing & Communications for NTT Ltd., a global network services provider. Throughout her six years at the company, she has transformed marketing from a reactive cost center to a demand-generation engine that produces qualified leads and contributes revenue to the organization's bottom line.  
Shanley and her Americas team have created a fully integrated, omnichannel, always-on marketing approach that is data and analytics-driven, yielding measurable results. She brought together what were once disparate marketing functions across events, communications, creative, and campaigns into one cohesive team with a common vision. 
Shanley is one of four women on the NTT senior leadership team in the Americas. Along with her colleagues, she champions a culture of inclusion and actively empowers, inspires, and challenges her team and her peers. Her philosophy is to never stop learning, to push the boundaries of what is thought possible, and to confidently embrace new challenges. It's an honor to have had the opportunity to interview a woman who is truly leading the way.
What prepared you best for this role?
My professional journey started with writing and storytelling, it's always been something that I loved doing, even as a child. After completing my graduate degree in Journalism, at Boston University, I got my first job as a crime reporter. That job provided some of the most valuable experiences in my career, as it taught me how to work on a deadline, to be efficient, and most importantly to get to the point. In journalism, you interact with people every single day and from all walks of life. Reporting teaches you how to communicate and listen in an active way.  As in a short time, you need to make people feel comfortable talking and then pull out the pertinent pieces of the information they shared. My early Journalism experience taught me the art of communication.
From there, I moved to New York City and into public relations. That extended my experience into marketing communications. There, I was drawn to technology companies because of the constant change and innovation within them. It was exciting, it was never the same thing day in and day out. I ended up going in-house with a technology company to start their marketing department from the ground up. From there, my opportunities grew, and I learned important lessons in both marketing strategy and leadership.
When you started as head of NTT's marketing team in the Americas, you were part of the global organization that re-imagined marketing. Can you tell us about that?
When I stepped into the role, the global marketing team was in the beginning stages of transforming marketing. We had to change how we thought. We had to rethink how we were organized to remove silos—not only across our own marketing teams but also in how we connected the activities we were doing. That's the most pertinent word: Connecting.
Where did you start?
We spent two years educating ourselves; ingesting and distilling all the feedback and expertise of our partners and from professional organizations. From a digital perspective, we needed to connect everything; from how we communicated to prospects and clients across various channels, to making our message consistent across those channels, to interfacing with sales. 
How did you work outside the marketing organization?
We also changed how we connect to our wider Americas organization about marketing. In the old way, we didn't have a way to track the contributions of marketing. Through our journey in digital marketing transformation, we have been able to capture, document, and communicate each step of the buyer's journey—from the qualified marketing lead to opportunities, and to closed deals.  This new data helped us communicate with management and with sales in a relevant way, it demonstrated that we understood their needs and could help them achieve their prioritized objectives. 
You mentioned the transformation started as a change of thinking. What do you mean by that? 
In the beginning, we understood that there was a buyer's journey, but we didn't truly understand it at a deep level. We needed to better understand and capture the needs of prospects so we could put the right content in front of the right people at the right time. That was a total change in the way we thought about marketing. 
How did the change of thinking change things in a practical sense?
In the old way, we would do a social media push and perhaps a paid organic ad push. We didn't know how to take the input we were getting from the engagement in one channel and transfer it to a second channel. More importantly, we didn't understand how to use the intelligence we were gaining around a prospect and communicate it to sales. We would run a campaign and get a click-through. Someone filled out a form and we would give it to sales and call that a lead.  
That is not how we define a lead now. We engage prospects and take them on a journey. At the end of our part of that journey, which requires many points of engagement over time over several channels, we have real intelligence on that prospect. We are able to deliver a true marketing-qualified lead to our sales team. They trust us to understand when a prospect is at the right point of the journey. The lead is real and ready to engage with us.
How do you interact with sales?
Our relationship with sales has evolved into a trusted partnership. Before we would hand them a lead and they had little faith that when they called the lead that they would even know who we were. It could be—and often was—a complete waste of their time.  We now give them a package that includes the lead's level of engagement and what the lead has been interested in. We hand them a telephone-qualified confirmed appointment.
What are the most important skills marketers need today?
In addition to having a solid baseline in writing, data analysis is increasingly becoming a skill that marketers need. I frequently share with my team that they need to view marketing from a cross-functional lens; a marketer needs to understand everything from digital marketing to in-person events. I'm continuously supporting my team's development and experiences to make sure that they have a broad scope, that they are multi-channel savvy with extensive process and topic knowledge.
As one of only four women on NTT's regional senior leadership team, how has being female impacted your work?
In my experience, we've come a long way. However, it's still critical for women to support women and to have conversations about challenges so that we can accelerate our collective learning from our unique experiences.  We have a women's group at NTT and I find that to be helpful just to be able to connect and share. It isn't always work-related, but it is good to have a safe place to get together to regularly connect. 
I want to always be considered as a professional first and not a woman first. My advice to women rising in business today is to be yourself. Don't be afraid to be authentic, be your true self, speak out and challenge accepted norms. Always remember that your unique voice is important, and your perspectives are critical.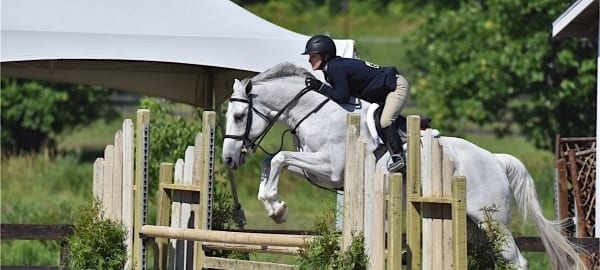 If you were not a marketer, what would you be doing now?
I am an avid equestrian and still compete regularly. I would be riding my horses, competing around the country, perhaps around the world. I also have a passion for pet rescue and would be working in that area, too. 
***
The "Women Leading the Way Series" is part of the AMA New York's initiative to support women in marketing and help them flourish in their careers. Sponsored in part by Cisco, this series profiles women who are changing the game of marketing in the workplace.
Previously:
Women Leading the Way: Duda Kertesz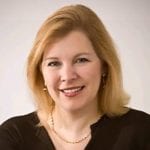 Lisa Merriam is a brand consultant who helps create and build profitable brands. She has decades of experience working with businesses of all sizes, from Fortune 500 companies and major brands to start-ups and fast-growth businesses across all aspects of branding. Lisa is a frequent contributor of subject matter expertise to NPR, CBS, CNN, BBC, Fortune, Crain's, The Atlantic, Marketing Daily, and many others. She writes for publications such as Forbes, Yahoo Finance, American Bank Marketing, Manufacturing, Apparel Magazine, China Business News, Sporting Goods Business, and others. Her book Merriam's Guide to Naming was first published in 2009, with a second edition in 2013. She is co-author of Weaponized Marketing with forward by Marketing Hall of Famer Dr. Philip Kotler.