​​15 Podcasts Marketing Leaders Are Listening To Right Now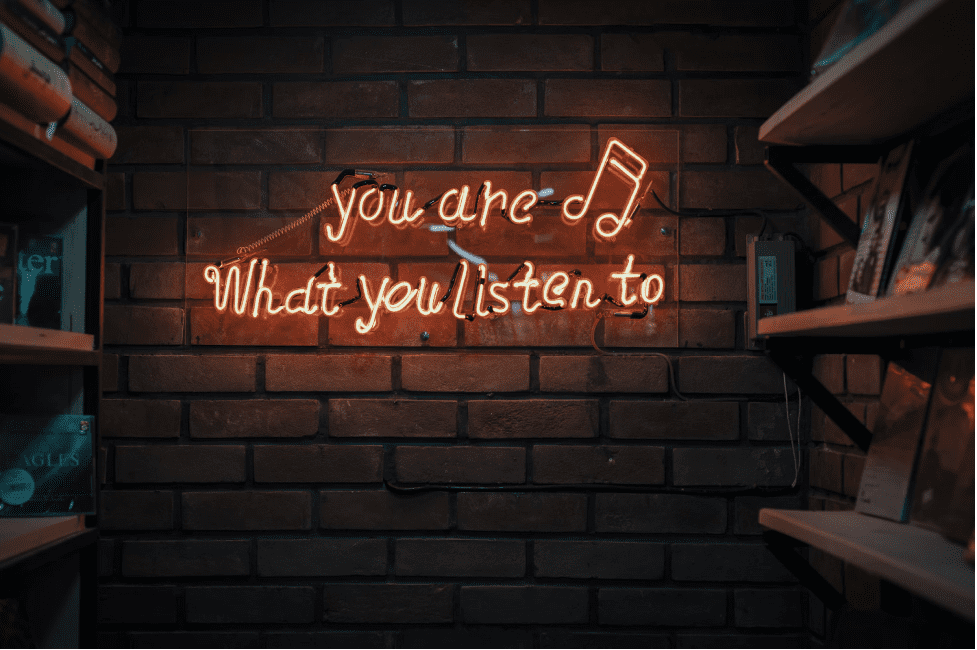 By Samantha Rideout, MPR
Are you one of the 100 million people who listened to a podcast in 2020? Or one of the projected 125 million listeners tuning into podcasts this year? The podcast trend went into overdrive during the pandemic when there was a surge in podcasts launching. ​​
Get your headphones ready. Here are 15 podcast recommendations from marketing leaders:
1. Invest Like The Best with Patrick O'Shaugnessy
Since those statistics highlight how cool podcasts are, this round-up begins with "the coolest cool," which is the alter ego and Twitter handle of Ross Simmonds, CEO of Foundation Marketing.
 His favorite marketing podcast that isn't actually positioned as a marketing podcast is called Invest Like The Best with Patrick O'Shaugnessy.
"I find this podcast valuable because in every episode he chats with a leader, innovator, builder, or marketer to discuss the things they're working on and how they run a successful business. One of the biggest lessons I've gained from this podcast is the mental models around investing and how these same ideas and concepts can be applied to marketing," said Simmonds. 
"For example, investors will often talk about investing in stocks or bonds but as marketers we too make investments — we make investments in things like blog posts and white papers. This podcast has helped me think about content marketing more like an investment and help me understand the importance of creating a content portfolio that aligns with a brand's specific goals."
You can catch Ross Simmonds on The Marketing Millennials podcast, which is the perfect segue into the next recommendation.
Daniel Murray is the founder of The Marketing Millennials, a formidable podcast in its own right. The podcast he can't stop listening to is the All in Podcast. 
Chamath Palihapitiya, Jason Calacanis, David Sacks, and David Friedberg cover all things economic, tech, political, social, and poker.
Alison Simpson is the CMO of Key, founder of Forerunner Marketing, director on multiple boards, and self-proclaimed "podcast junkie." Simpson loves to listen to The Rich Roll Podcast, along with the next two on this list. 
Rich delves deep into all things wellness with some of the brightest and most forward-thinking, paradigm-busting minds in his weekly episodes.
Sway unpacks power in this podcast. The New York Times calls Swisher "Silicon Valley's most feared and well-liked journalist."
Glennon Doyle's early pandemic bestseller, Untamed, fired off the namesake of this podcast as a rallying call that resonated with people everywhere, including Alison Simpson.
James Gregson, Creative Director for the Lego Group, Americas tunes in to discover the hidden side of everything with host Stephen J. Dubner, co-author of the Freakonomics books. Freakonomics Radio explores the things you always thought you knew (but didn't) and things you never thought you wanted to know (but do) every week.
7. Snacks Daily
Like Simmonds, who listens to Invest Like the Best, Gregson also plugs into the digestible financial news. The hosts of Snacks Daily, Jack Kramer, and Nick Martell, advise how to get "smarter fast with an entertaining breakdown of three top business stories in 15 minutes." 
Snacks Daily "pairs perfectly with your commute, workout, or morning oatmeal ritual."
While talking about things that pair well together, there are two women who pair together to produce binge-worthy podcast content.
Sabrina Natasha Browne, Vice President, Corporate Affairs at BCW, the third-largest communications firm in the world, tunes into Brown Table Talk with Dee C. Marshall and Mita Mallick. 
At their table, Marshall and Mallick unpack it all, and share top tips on not only how to survive, but on how to thrive in organizations. They have impressive resumes and impressive guests, including Gabrielle Union.
9. The Daily
Going from one Sabrina to another, Sabrina Tavernise and Michael Barbaro host the next top podcast in this roundup: The Daily.
Karen Strauss, Chief Marketing and Growth Officer at M Booth Health, agrees with the tagline that "This is how the news should sound." She likes to stay on top of the news with The Daily's twenty minutes a day, five days a week format.
Another New York Times podcast Strauss recommends is Rabbit Hole.
10. Rabbit Hole
"What is the internet doing to us?" That is the question New York Times tech columnist, Kevin Roose, works to answer in Rabbit Hole. Roose discovers what happens when our lives move online.
While traversing the online sphere, people have found their way to Lore to listen to it 360 million times. Angie Lawry thinks you should join that club.
11. Lore
Angie Lawry, Senior Vice President of Marketing & Communications for the Colorectal Cancer Alliance, knows that sometimes the truth is stranger than fiction. Each episode examines a new dark historical tale in a modern campfire experience.
12. The Nifty Show
Angélic Vendette, Vice President & Head of Marketing at Alo Yoga, knows what's nifty because she's listening to The Nifty Show.
The hosts of The Bad Crypto Podcast, Joel Comm and Travis Wright bring you the latest information on all types of non-fungible tokens. The NiFTy Show is the first of its kind. Since starting in mid-2020, they have interviewed some of the top NFT pioneers. 
"From Crypto Kitties to Garbage Pail Kids to Blockchain Heroes to NBA Top Shot NFTs and everything in between and beyond, this live show and podcast is sure to bring a smile to your face and new collectibles in your wallets!"
13. How I Built This with Guy Raz 
Leslie Schrader, CMO of Children's National Hospital Foundation and founding member of Chief, tunes into Guy Raz's podcast.
"Guy Raz dives into the stories behind some of the world's best-known companies. How I Built This weaves a narrative journey about innovators, entrepreneurs, and idealists—and the movements they built.."
Raz features some fantastic brands including JetBlue and GoodReads.
Chris Piper, CMO of Scribe Media, loves the innovative strategy, advice, and tangible tactics delivered by the State of Demand Gen podcast. 
This podcast keeps a practical and current perspective by amplifying the work of today's best marketers, those who are actually doing it. It consists of a mix of #DemandGenLive episodes, along with fireside chat interviews with B2B SaaS industry experts.
15. 99% Invisible 
Lauren De Lay-Curcio is the CMO of DotCom Therapy, the most comprehensive pediatric teletherapy provider for healthcare and educational organizations. She rounds out this list with the things we don't normally notice.
"99% Invisible is a sound-rich, narrative podcast hosted by Roman Mars about all the thought that goes into the things we don't think about — the unnoticed architecture and design that shape our world. With approximately 500 million downloads, 99pi is one of the most popular podcasts."
What is your favorite podcast? Share it with AMA New York.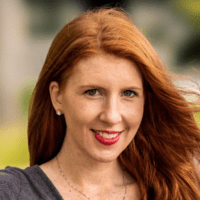 Samantha Rideout is the Marketing Director at a four-time Inc. 5000 fastest-growing company. Samantha has been published by PR News, the University of Edinburgh Press, PR Daily, and more. She has a master's degree in public relations. Samantha volunteers with the American Marketing Association. Connect with Samantha on LinkedIn.