Influencer Marketing: 1 Step from Awareness to Purchase
By Anne Wagner
Why has influencer marketing spend in the U.S., projected to reach $10 billion in 2020, increased a staggering 50% each year since 2016?
"Because it works," stated Aliza Freud at the beginning of her virtual webinar, How to Use Influencer Marketing to Drive Awareness and Sales at Scale, presented by AMA New York on Thursday, November 19, 2020. The magnitude of budget growth allocated to influencer marketing is supported by SheSpeaks research showing 92% of consumers have purchased a product because of an influencer recommendation. In addition, SheSpeaks reports ad units that feature influencer content outperform control ad units by 166%.
As CEO of SheSpeaks, Aliza connects brands with consumers through the largest community of women content creators who influence over 300 million consumers every month. The insights she shared provide an influencer marketing blueprint for driving robust sales and achieving measurable ROI.
An influencer, whether an individual like Tabitha Blu or a group like WhatsUpMoms, has built strong consumer followings on one or more social platforms: Instagram, Pinterest, YouTube, TikTok, etc. While followers can be assessed in quantitative terms, Aliza stresses that "it's not just about the numbers," but how they have built trust and authenticity. Influencers create a bond with followers by being true to who they are and intimately understanding what will resonate. This deep and frequent interaction drives engagement — views, likes, comments, shares — with the content they are promoting for brands.
In her work with clients, Aliza has seen that just one piece of influencer content can collapse the purchase funnel, accelerating consumer response from awareness all the way to purchase through an embedded link, without budget allocated to incremental touchpoints like consideration and intent. By sending a consumer directly to the shopping cart, a key efficiency is recognized.
Aliza offered context around the efficiency and efficacy of influencer marketing by introducing some of the talented influencers SheSpeaks has engaged with, the content developed, and the marketing success achieved through the social influencer channel.
The Longtail of Influencer Content:

WhatsUpMoms created a video for Venus razors, dramatizing the need to find a nano-moment of personal time. Pushed out organically to their subscribers a few years ago, the

YouTube video

led to 32,000 clicks on the embedded "Shop Now" link and 2 million views. Over time, the video has accrued over 10 million views — known as "longtail" influence. Content lives on!

 
2-for-1 and More:

With more than 1 million YouTube followers, Latinx food and mom influencer María Sierra created content for Finish dishwasher detergent. The video was shared first with her Instagram followers garnering 2.1 million views, comments, and shares, and then to paid social, with ad units created from the original content. The campaign generated over 50 creative brand assets and separately over 600 pieces of social content, earning media value totaled at $893,000.

From Insta to In-Store:

For the launch of a premium Huggies diaper, influencers helped raise awareness of the new product's value. Video content was created at a Walmart location, and digital ads included a "Shop Now" button driving traffic to the Huggies product shelf with helpful reviews. Messaging also reinforced Walmart as convenient for finding other baby department items. Campaign result metrics confirmed 52,000 engagements and 10 million shoppers reached. A foot traffic study showed the holistic campaign led to 37,000 brick-and-mortar visits.
Originally a research platform, SheSpeaks starts each influencer marketing campaign with insights as the strategic best practice. Aliza summarized their process in the following 5 steps:
Define Objective and Target:

What outcomes do you want to realize? Who do you want to reach?

 
Target Influencers:

Align the product and potential shopper with the right influencer by acquiring their follower demographics.

Create Content:

Brief influencers about the product's benefit. Provide creative latitude within the brief, and always allow for a brand review and approval before posting.

Distribute Content:

Influencer content is shared and amplified organically. After it's successful, maximize the creative asset by repurposing it in ads and paid social.

Measure and Optimize:

Track progress and optimize content based on its performance. Dashboards record and display metrics in real time.
So what is the key benefit of incorporating influencer marketing in your brand strategy? It's authentic content created by influencers, pushed out to engaged followers, optimized through traditional media channels, all with embedded links to facilitate immediate purchase.
We thank our premier partner, GreenBook, for their continued sponsorship support. 
Watch the on-demand webinar video and read an interview with Aliza Freud.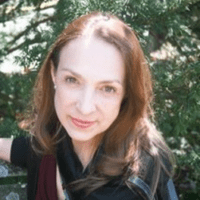 Anne Wagner is VP Business Development for C3Research and the C3R WebLab. Beginning in 2020, she has been active in AMA New York as an editor and writer, and serves as the organizations Speaker Outreach Director. Follow her on LinkedIn.