Marketing Career Boot Camp: How to Stand Out on LinkedIn
By Kenyatta Skyles,
AMA New York Volunteer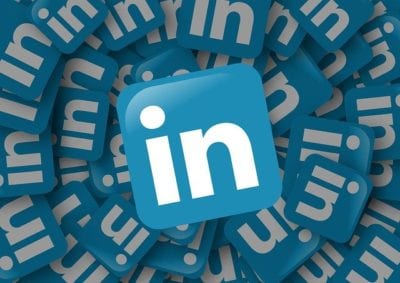 Boost your marketing career by making better use of LinkedIn. Once thought of as a platform just to post one's resume, with more than 95% of recruiters and 310 million monthly active users, LinkedIn is now one of the leading platforms for networking, promoting career opportunities, and hiring. Many LinkedIn users confront these challenges: how to optimize their profiles, how to express their unique value propositions, and how to stand out from their peers.
To that end, AMA New York hosted a virtual event on May 27, 2020, entitled, "The True Power of LinkedIn: How to Leverage LinkedIn for your Job Search." Two career experts led this interactive webinar filled with practical tips and actionable insights for using LinkedIn in furthering your marketing career. Here are some event takeaways:
Your LinkedIn Photo Says It All 
First impressions are everything in your marketing career. When selecting your LinkedIn photo, choose a professional head shot.
Your photo tells a story, complementing your brand, skills, and talents.
Focus On Keywords
The "About" and "Headline" profile sections need to include industry-related keywords that align with your background and skill sets.
You can find keywords relevant to your marketing career by looking at a job posting that is of interest to you.
Highlight Your Marketing Career Experience
You can leverage LinkedIn to highlight your career achievements and professional portfolio, which can include examples of your work such as articles, blog posts, etc.
By listing volunteer work, projects, and continuing education courses, you demonstrate your commitment to building your marketing career.
You can get noticed by recruiters by adding relevant skills in the "Skills" section and securing endorsements from your LinkedIn connections.
With 30 million companies on LinkedIn, you can stand out to recruiters by establishing and optimizing your digital presence. The effort you put into your digital brand today can help propel your marketing career and put your resume at the top of any business or recruiter's list tomorrow. As business magnate Sir Richard Branson once said: "Branding demands commitment; commitment to continual re-invention."
More tips
More on using LinkedIn:
Brilliance in Marketing: Using LinkedIn to Build Your Personal Brand
Marketing Career Boot Camp: How to Stand Out on LinkedIn
Webinar:Refining your personal brand for the next phase of your career
Webinar:Build your brand from intern to professional