A Network That Elevates Your Net Worth: Landing Your Dream Job Without A Resume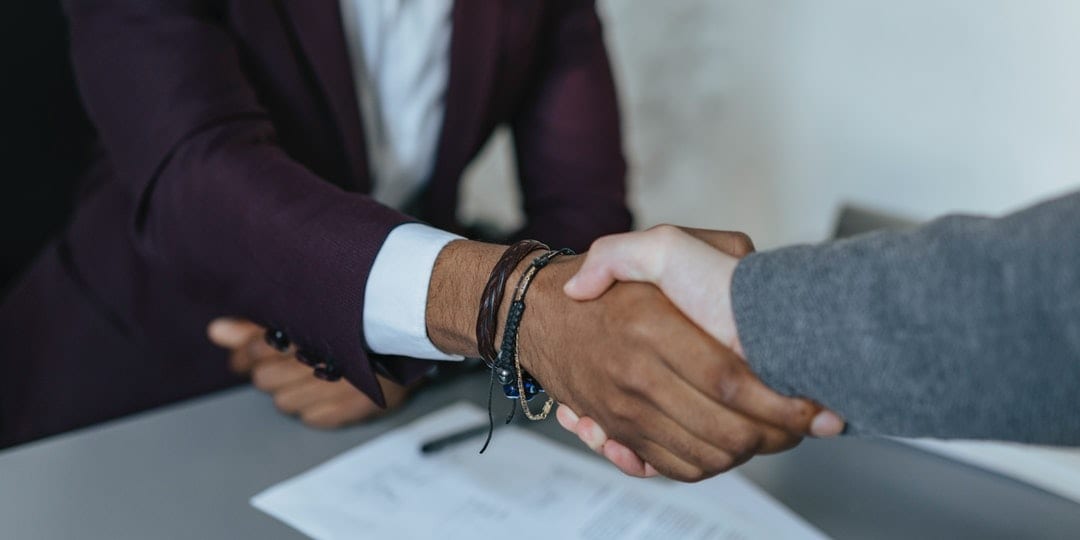 Your resume has been refreshed for the new job search. On it, you have placed your latest credentials and updated your summary. You even had a friend assess your cover letter. Now you are ready for that next new job. After applying for countless positions on LinkedIn, you've heard nothing back. Was my resume too wordy? Maybe the application tracking system deemed my resume wasn't a good fit for the position? As you are mulling over why your resume wasn't selected, one reason could be that you forgot the most essential part of the search process — networking.
Upwards of 80% of jobs are filled through networking. This means you can bypass the endless LinkedIn resume submissions and still land the job, but it requires a well-devised and creative strategy to achieve the desired outcome.
Be Strategic
LinkedIn is the preferred source for searching talent, with more than 87% of recruiters using the platform, but it takes more than an updated resume to secure that job. One strategy entails identifying the companies you would like to work for rather than just looking for the job title. "Instead of going 100 miles wide and 1 mile deep, where we're just applying to jobs and changing a few things on our resumes every day, we're going to go 1 mile wide and 100 miles deep on a small set of companies that we're super, super, excited about," said Austin Belcak, Founder of Cultivated Culture, during the second part of AMA New York's "Marketer's Bootcamp" series.
After identifying the companies, begin looking at your connections and identify those in your network as well as those you don't know who have the job you want, where you want it. Your goal should be to build relationships with people, gain insights about the company, and learn about their career pathway.
The professional network you are building should complement your current and future career goals.  Take the time to learn how people landed their current job and what steps they took within that company. To make this about creating an organic community and not about transactions, find ways to build the relationship: What can you offer them in return for their time and insights?
Finally, don't make it all about you and your needs. Find common ground — whether it's memberships, associations, or previous college attendance — to get a foot in the door, use the opportunity to seek insight, and build a rapport that will increase the likelihood of securing a strong advocate.
Uniquely Present Your Value Proposition
Once you've been noticed by the hiring manager or other key decision-makers, the easy part is over. Now you have to keep their attention and sell yourself to show what you can do for the organization. You have a short window of time, so you must be bold, powerful, and creative.
While we are amid a year of transition leveraging Zoom for coffee chats, social events, and interviews, there are still opportunities to "level up" and stand out as a leader and innovator in this job market. One viral example of this is the story of Nina Mufleh, a young woman who created the website Nina4Airbnb to grab the attention of leaders at Airbnb.
Nina identified a critical opportunity for the company to expand into the Middle East and provided a compelling case in a whitepaper, surveys, and market research. She also received significant attention on social media and other companies such as Uber, Dropbox, and LinkedIn. While she didn't get a job with her dream company, she was later hired as a growth manager with Upwork. Nina's story is just one example of how showcasing your talents, regardless of the medium, can make you stand out in a sea of applicants.
After you secure the job, the role of networking is more important than ever. Introduce yourself to all your new co-workers, as it is imperative to create internal advocates who can support your quest for promotions and career growth within the organization. The community you build should be one that will help you in your career pathway to not only a higher title but a higher net worth. Also, now that you have set the bar high, remember to continue showcasing your creativity. Your supervisors are looking to you to bring the same energy and fresh perspectives you used to get hired. Don't get comfortable.
Landing your dream job is not a one-size-fits-all formula. It requires researching the company, understanding what you bring to the table, and connecting with the right people. The order and the approach may vary, but one thing that will not? The importance of having a strong community to help you navigate the process of acquiring a new position. Remember, the net worth in your network can help you obtain your next job, so make sure it's a good one.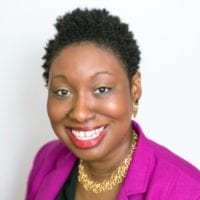 Kenyatta Skyles is a nonprofit professional with a background in strategic partnerships, digital marketing, and content creation. She currently volunteers as a blogger with AMA New York and has been with the organization since 2017 primarily serving on the Programming Committee. You can connect with Kenyatta on LinkedIn.