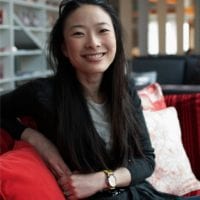 Marketing Consultant
Mei Lin is a marketing professional that works with start-up ventures and rapidly growing businesses, sharing her expertise in marketing, communications, digital media and investor relations.
She has worked with consumer and b2b companies in the US, and internationally, in the mobile, social networking, casual games and financial services industries, in her 20-year career.
Prior to New York, Mei Lin was Director of Marketing and Communications at mobile casual games company King (later acquired by Activision Blizzard) in London. This was at a time of growth for the company and Mei Lin played a key role with the launch of the incredibly successful 'Candy Crush Saga' game and global franchise. She successfully established their marketing and communications teams, and grew their corporate and media relations in the US and Europe.
Previously, Mei Lin was a co-founder of one of the first global, mobile, social networking apps – mig33 – initially based in San Francisco, and later Singapore. She pursued her vision to help everyday people change the way they use their mobile phones, and Mei Lin grew the mobile community to 45 million members in 5 years, from different corners of the globe; an experience that took her to the US, Asia and South Africa.  
Earlier, Mei Lin also provided marketing strategy, advertising, communications and public relations for one of Australia's first online stockbroking companies – Sanford Securities.